Mens
All Items
New Items
Mens Outerwear
Mens Tops
Mens Bottoms
Suited and Booted
Mens Footwear
Tracksuits
Sale Items
Womens
All Items
New Items
Dresses
Outerwear
Tops
Bottoms
Footwear
Swimwear
Sale Items
Accessories
All Items
Bags
Handbags & Purses
Mens Belts
Womens Belts
Bow Ties
Patches & Pins
Braces
Cravats
Cufflinks
Hats
Mens Gloves
Womens Gloves
Pocket Squares
Mens Scarves
Womens Scarves
Mens Socks
Retro Sunglasses
Ties
Umbrellas
Mens Underwear
Mens Wallets
Mens Watches
Womens Watches
Womens Socks & Tights
jewellery
Mens Nightwear
Sweatbands
Sale Items
Homeware & Gifts
All Items
iPhone Cases
Blankets & Throws
Clocks
Hip Flasks
Keyrings
Magnets
Mugs & Kitchenware
Vinyls & CDs
Plectrums
Record Boxes
Retro Telephones
Retro Toys
Books & Magazines
Vintage Decor
Record Players
Lamps
iPad & Laptop Covers
Retro Radios
Speakers
Men's Grooming
Sale Items
Gift Vouchers
Brands A-Z
Dunlop Bags
Dunlop Bags
Dunlop Bags - a name synonymous with Retro cool. From indie Retro 70s style satchels and shoulder bags through to 60s mods styled flight bags, Dunlop Bags have been making and styling unique Retro bags for just about as long as anyone can recall! 2013 season sees Dunlop continuing with their fantastic Retro inspired range with 70s Mod Northern Soul style weekend Holdalls, Retro faux leather shoulder bags and you must check out the perforated Racing Stripe shoulders bags - a must for any Mod or Retro fan.
In 1886 John Boyd Dunlop invented and patented the first commercially viable pneumatic tyre. The technology behind the tyre was the discovery of how to bond canvas to rubber and it was this which enabled the world famous Dunlop Green Flash Trainers. For over 50 years Dunlop Green Flash was the standard Tennis Shoe, and then in Sixties and Seventies it began to cross over into casual fashion, to become the Retro Icon the DUNLOP GREEN FLASH is today! Get a pair of tyres for your feet!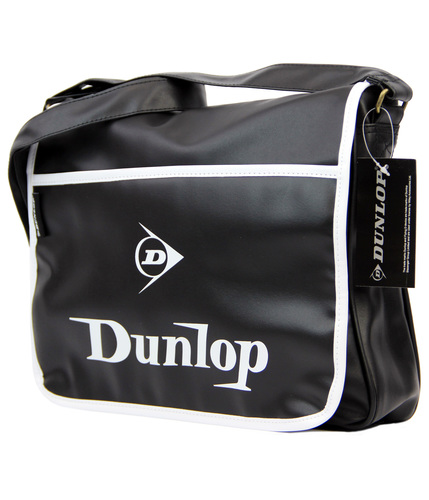 Hurry, Low Stock!
DUNLOP Retro Indie Mod Shoulder Satchel Bag B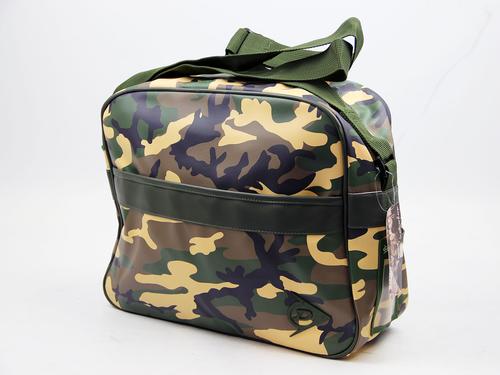 Hurry, Low Stock!
DUNLOP Retro 70s Indie Classic Camo Shoulder Bag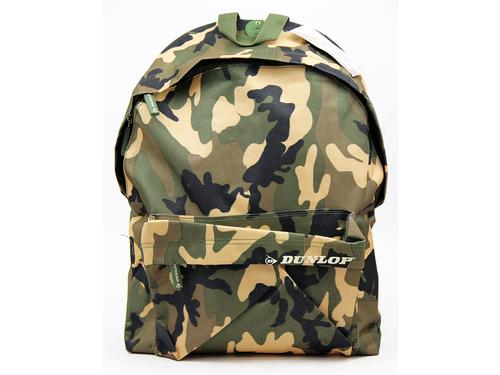 Hurry, Low Stock!
DUNLOP Retro Indie Canvas Sport Camo Back Pack (G)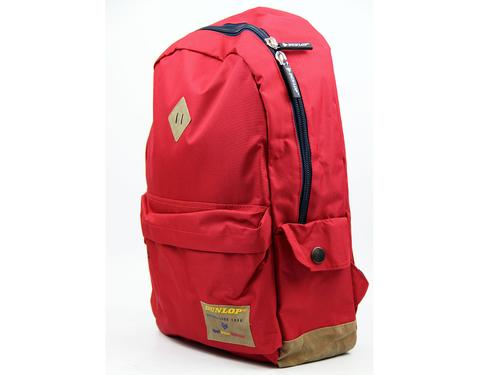 DUNLOP Retro Canvas Sport Heritage Back Pack (R)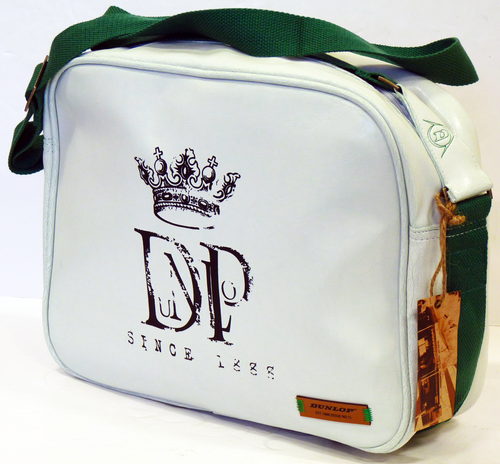 Crack Greenflash DUNLOP Retro 1888 Shoulder Bag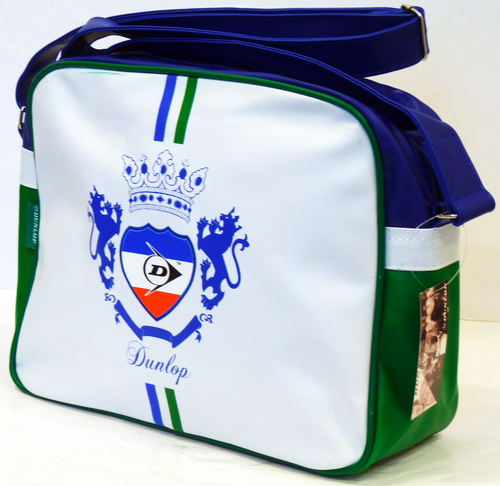 Flag Crest DUNLOP Retro Indie Mod Shoulder Bag (W)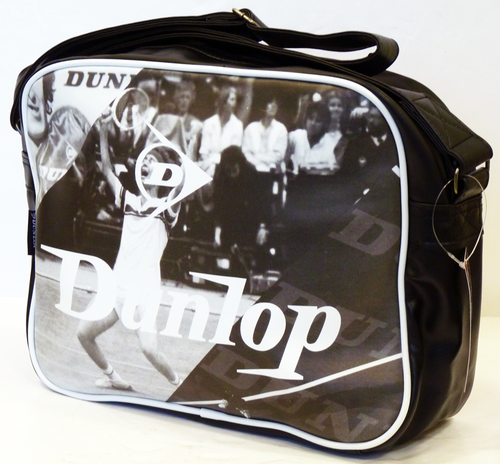 Hurry, Low Stock!
McEnroe DUNLOP Mens Retro Photo Print Shoulder Bag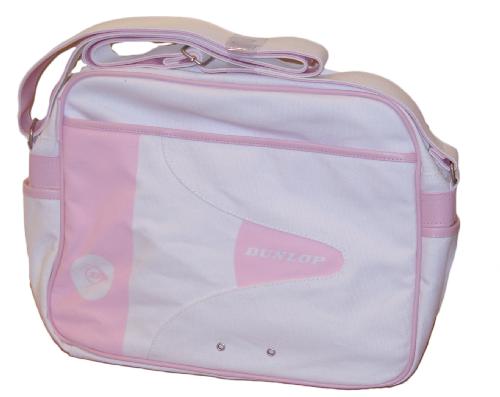 'Pink Sling' - Retro Indie Dunlop Greenflash Bag