Mens
All Items
New Items
Mens Outerwear
Mens Tops
Mens Bottoms
Suited and Booted
Mens Footwear
Tracksuits
Sale Items
Womens
All Items
New Items
Dresses
Outerwear
Tops
Bottoms
Footwear
Swimwear
Sale Items
Accessories
All Items
Bags
Handbags & Purses
Mens Belts
Womens Belts
Bow Ties
Patches & Pins
Braces
Cravats
Cufflinks
Hats
Mens Gloves
Womens Gloves
Pocket Squares
Mens Scarves
Womens Scarves
Mens Socks
Retro Sunglasses
Ties
Umbrellas
Mens Underwear
Mens Wallets
Mens Watches
Womens Watches
Womens Socks & Tights
jewellery
Mens Nightwear
Sweatbands
Sale Items
Homeware & Gifts
All Items
iPhone Cases
Blankets & Throws
Clocks
Hip Flasks
Keyrings
Magnets
Mugs & Kitchenware
Vinyls & CDs
Plectrums
Record Boxes
Retro Telephones
Retro Toys
Books & Magazines
Vintage Decor
Record Players
Lamps
iPad & Laptop Covers
Retro Radios
Speakers
Men's Grooming
Sale Items
Gift Vouchers
Brands A-Z
David Watts Clothing
David Watts Clothing
Launched in the Autumn of 2013, David Watts clothing is a new brand keen to uphold traditional British fashion, with an emphasis on Mod style. With influnences from the world of music - The Jam, The Kinks, The Who (to name but a few) as well as classic style and clothing, the David Watts Clothing range features all the Mod classics - Parkas, Harringtons, Monkey Jackets, Polos, Shirts and knits, as well as a few surpirses. The David Watts Union Jack Parka is a real head turner - available in traditional red/white/blue colour way and a more subtle (but only just!) mono version. The collection is complemented by a range of David Watts accessories from belts and wallets to leather Scooter gloves, Watches and underwear.
No prizes for guessing where the name comes from! Who wants to be like David Watts?!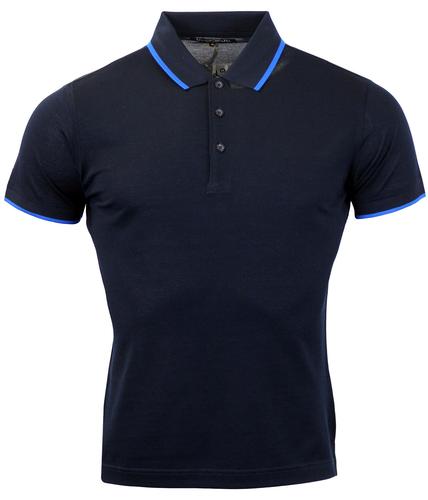 Hurry, Low Stock!
Logan DAVID WATTS Mod Tailored Tipped Polo Top (N)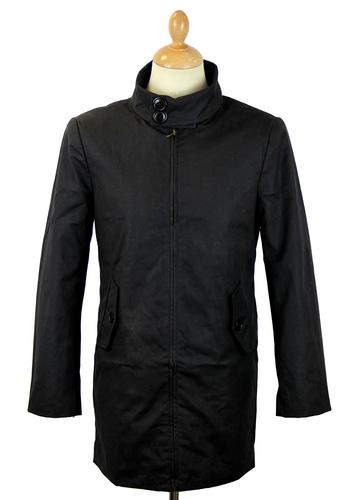 Hurry, Low Stock!
Entity DAVID WATTS Mod Harrington Mac Wax Coat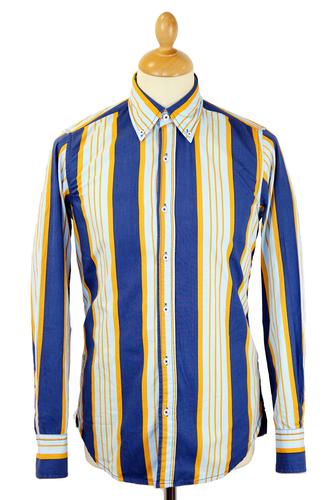 Bingley DAVID WATTS Retro Mod Multi Stripe Shirt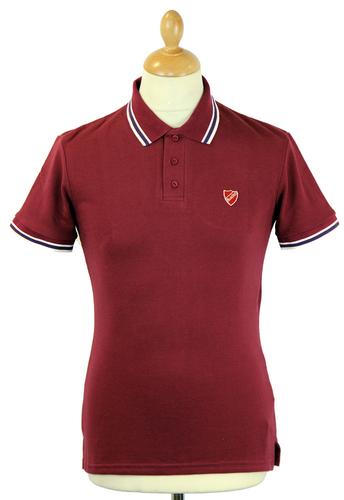 Hurry, Low Stock!
DAVID WATTS Made in Great Britain Mod Polo (Bu)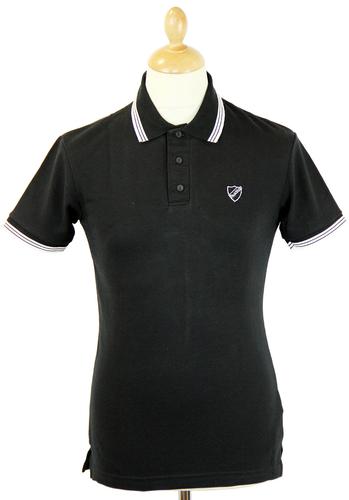 Hurry, Low Stock!
DAVID WATTS Made in Great Britain Retro Mod Polo B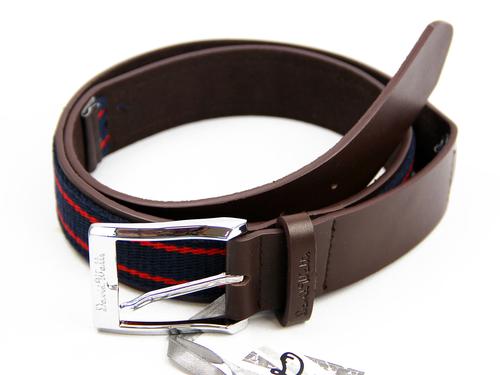 DAVID WATTS Retro Mod Twin Stripe Webbing Belt N/R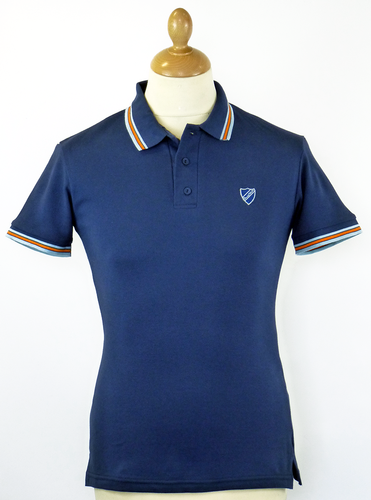 Hurry, Low Stock!
DAVID WATTS Retro Mod British Made Pique Polo (N)