Mens
All Items
New Items
Mens Outerwear
Mens Tops
Mens Bottoms
Suited and Booted
Mens Footwear
Tracksuits
Sale Items
Womens
All Items
New Items
Dresses
Outerwear
Tops
Bottoms
Footwear
Swimwear
Sale Items
Accessories
All Items
Bags
Handbags & Purses
Mens Belts
Womens Belts
Bow Ties
Patches & Pins
Braces
Cravats
Cufflinks
Hats
Mens Gloves
Womens Gloves
Pocket Squares
Mens Scarves
Womens Scarves
Mens Socks
Retro Sunglasses
Ties
Umbrellas
Mens Underwear
Mens Wallets
Mens Watches
Womens Watches
Womens Socks & Tights
jewellery
Mens Nightwear
Sweatbands
Sale Items
Homeware & Gifts
All Items
iPhone Cases
Blankets & Throws
Clocks
Hip Flasks
Keyrings
Magnets
Mugs & Kitchenware
Vinyls & CDs
Plectrums
Record Boxes
Retro Telephones
Retro Toys
Books & Magazines
Vintage Decor
Record Players
Lamps
iPad & Laptop Covers
Retro Radios
Speakers
Men's Grooming
Sale Items
Gift Vouchers
Brands A-Z
Walsh Trainers
WALSH TRAINERS
Walsh Trainers, hand made Athletic Shoes, Made In Bolton, England by Norman Walsh, since 1961. Norman Walsh started his career at JW Foster in 1945 at age 14. Mr Foster was the grandfather of Joe and Jeff Foster, who founded Reebok. Norman Walsh's talent was quicky recognised and he became responsible for looking after professional atheletic customers. At 16 years old, he was selected to make running shoes for the 1948 British Olympic team then in 1961 he established Norman Walsh Footwear and went on to develop an incredible diversity of sports footwear for rugby, football, track and field, wrestling, boxing and fell-running.
Walsh Trainers today are still hand made in Bolton, England as Britain's only wholly owned, designed and manufactured sports footwear. Walsh uniquely specialise in off-road footwear, designing and constructing running-shoes adapted to the particularly demanding conditions experienced by fell runners in the North of England. The technology developed and tested in this harsh environment has resulted in the industry's highest production values with all manufacture still undertaken by a highly skilled staff in their Bolton production facility.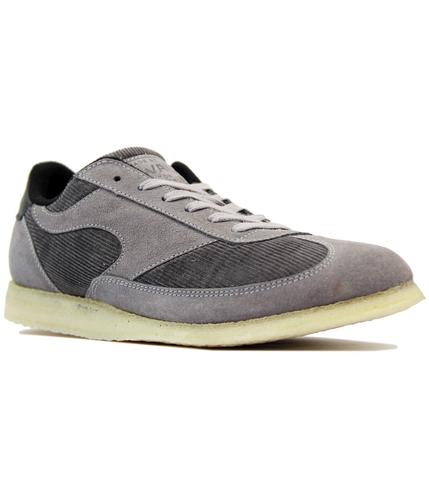 Invade WALSH Made In England Retro 80s Trainers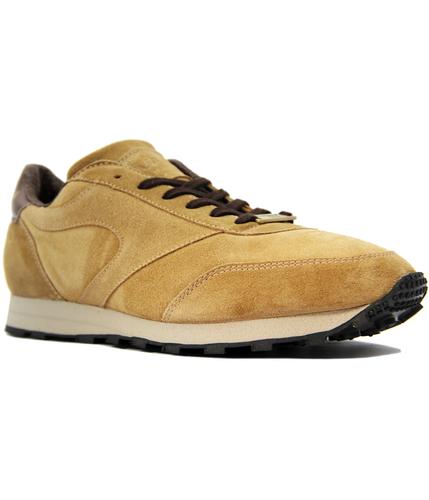 Lostock WALSH Made In England Retro 80s Trainers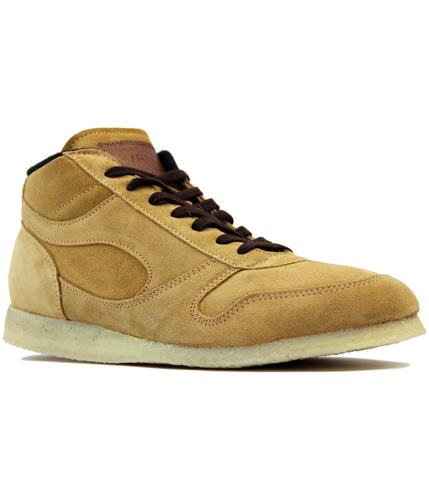 Challenger WALSH Made In England Retro 80s Boots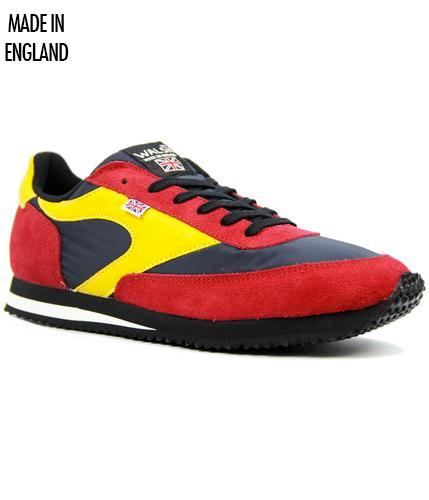 Hurry, Low Stock!
LA 84 NORMAN WALSH Retro Trainers (N/R/Y)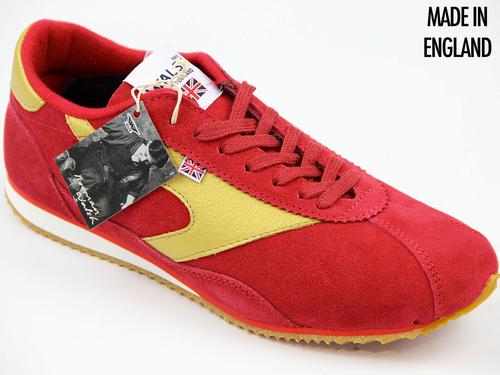 Hurry, Low Stock!
Cobra Race NORMAN WALSH Made In England Trainers R