Mens
All Items
New Items
Mens Outerwear
Mens Tops
Mens Bottoms
Suited and Booted
Mens Footwear
Tracksuits
Sale Items
Womens
All Items
New Items
Dresses
Outerwear
Tops
Bottoms
Footwear
Swimwear
Sale Items
Accessories
All Items
Bags
Handbags & Purses
Mens Belts
Womens Belts
Bow Ties
Patches & Pins
Braces
Cravats
Cufflinks
Hats
Mens Gloves
Womens Gloves
Pocket Squares
Mens Scarves
Womens Scarves
Mens Socks
Retro Sunglasses
Ties
Umbrellas
Mens Underwear
Mens Wallets
Mens Watches
Womens Watches
Womens Socks & Tights
jewellery
Mens Nightwear
Sweatbands
Sale Items
Homeware & Gifts
All Items
iPhone Cases
Blankets & Throws
Clocks
Hip Flasks
Keyrings
Magnets
Mugs & Kitchenware
Vinyls & CDs
Plectrums
Record Boxes
Retro Telephones
Retro Toys
Books & Magazines
Vintage Decor
Record Players
Lamps
iPad & Laptop Covers
Retro Radios
Speakers
Men's Grooming
Sale Items
Gift Vouchers
Brands A-Z
Peter Werth x Lois Jeans Collaboration
LOIS x PETER WERTH
Lois x Peter Werth Colaboration. Two iconic brands come together to create a refined and sartorial collection that brings together the famous elephant cord trosuers and denim expertise of Lois with Peter Werth's knitwear and tailoring know how. Featuring an array of fine Mod knitted polo shirts, Retro jumbo corduroy trousers, cool Indie T-shirts and Vintage distressed denim jackets, the Lois x Peter Werth Colab is sure to capture the hearts and minds of the discerning fashion connoisseur. Dual branded labels add to the exclusive nature of the exquisite product design.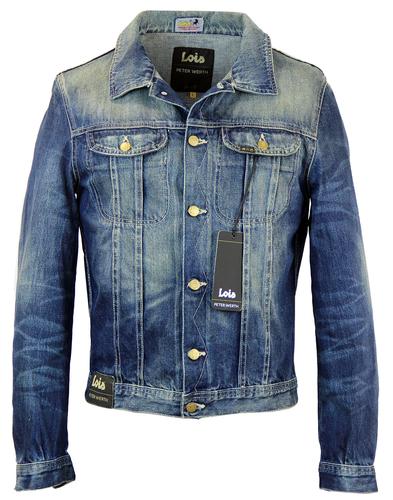 Hurry, Low Stock!
LOIS X PETER WERTH 1970s Retro Denim Jacket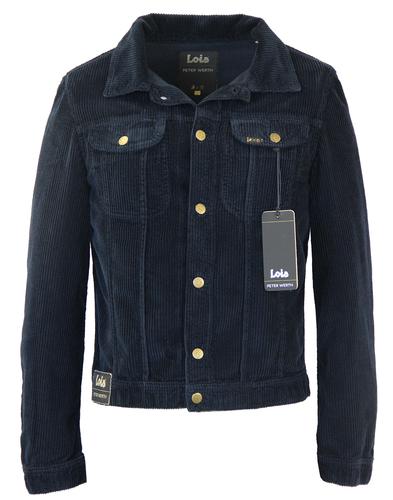 Hurry, Low Stock!
LOIS x PETER WERTH Retro 60s Mod Jumbo Cord Jacket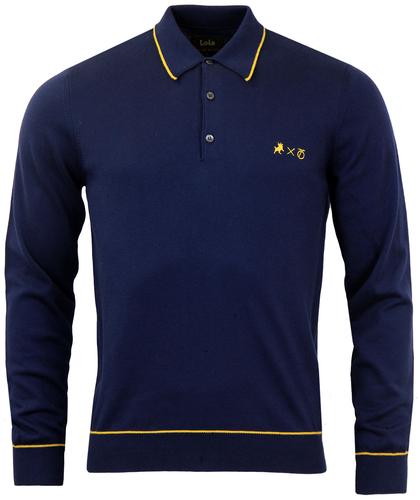 Hurry, Low Stock!
LOIS x PETER WERTH Retro Contrast Tipped Knit Polo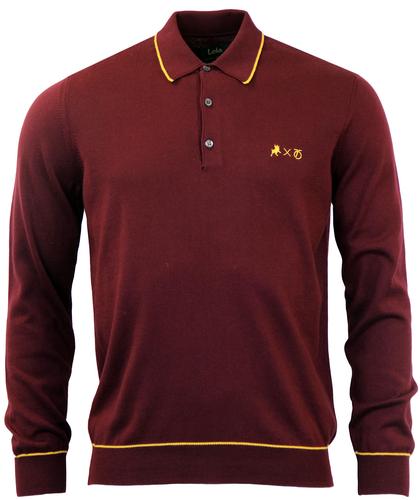 LOIS x PETER WERTH Retro Contrast Tipped Knit Polo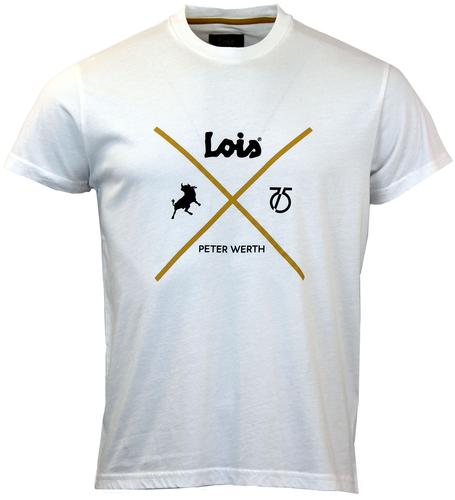 LOIS x PETER WERTH Retro Logo T-Shirt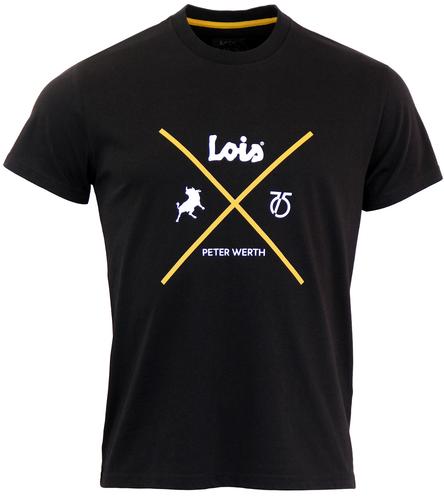 LOIS x PETER WERTH Retro Logo T-Shirt