Mens
All Items
New Items
Mens Outerwear
Mens Tops
Mens Bottoms
Suited and Booted
Mens Footwear
Tracksuits
Sale Items
Womens
All Items
New Items
Dresses
Outerwear
Tops
Bottoms
Footwear
Swimwear
Sale Items
Accessories
All Items
Bags
Handbags & Purses
Mens Belts
Womens Belts
Bow Ties
Patches & Pins
Braces
Cravats
Cufflinks
Hats
Mens Gloves
Womens Gloves
Pocket Squares
Mens Scarves
Womens Scarves
Mens Socks
Retro Sunglasses
Ties
Umbrellas
Mens Underwear
Mens Wallets
Mens Watches
Womens Watches
Womens Socks & Tights
jewellery
Mens Nightwear
Sweatbands
Sale Items
Homeware & Gifts
All Items
iPhone Cases
Blankets & Throws
Clocks
Hip Flasks
Keyrings
Magnets
Mugs & Glasses
Vinyls & CDs
Plectrums
Record Boxes
Retro Telephones
Retro Toys
Books & Magazines
Vintage Decor
Record Players
Lamps
iPad & Laptop Covers
Retro Radios
Speakers
Sale Items
Gift Vouchers
Brands A-Z
Scott-Nichol Socks
Scott-Nichol Socks
Scott-Nichol - Heritage English Socks. Specialising in heritage and country fashion Scott-Nichol make luxurious men's socks to the highest standard. 'Iconic British sock wear for a weekend in the country' - Scott-Nichol are famous for thier Retro striped Rugby Socks and Retro country style long Shooting socks. For 2014 they have introduced the Urban collection, where country meets city styling and The Team Collection - a new and contemporary twist on traditional sporting heritage designs - look out for the Arden checkerboard socks which feature in this collection!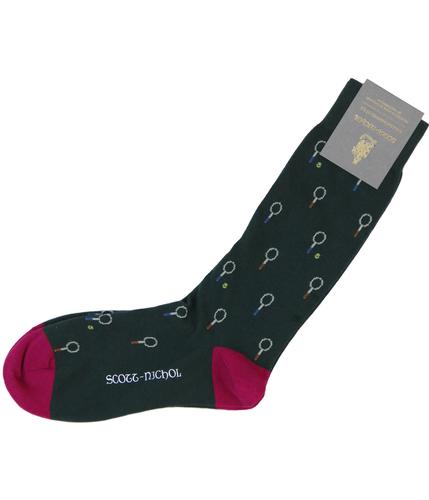 Carisbrooke SCOTT NICHOL Retro Geo Tennis Socks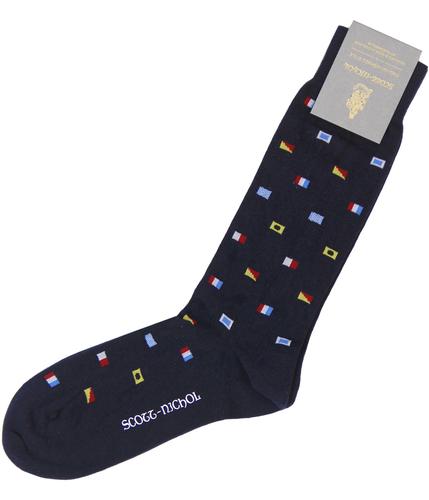 Burgee SCOTT NICHOL Retro 1970s Flag Motif Socks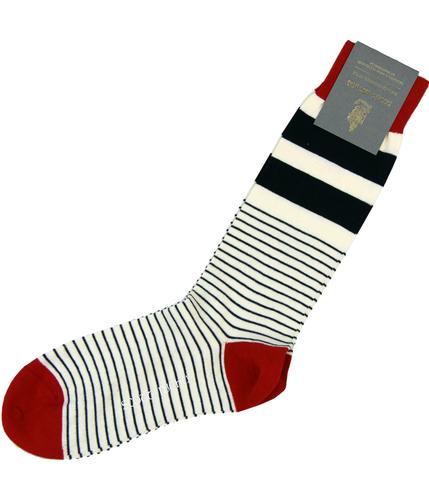 Spinnaker SCOTT NICHOL 60s Mod Breton Stripe Socks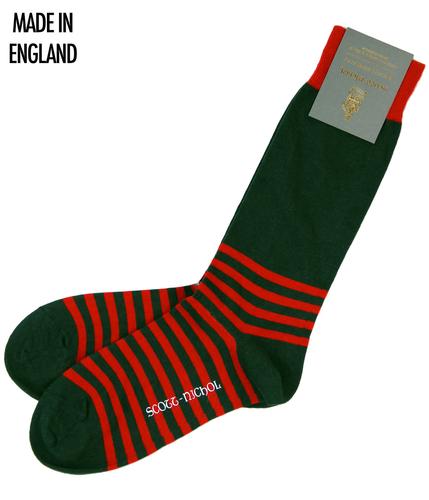 Hurry, Low Stock!
+ Ranelagh SCOTT-NICHOL Retro Mini Stripe Socks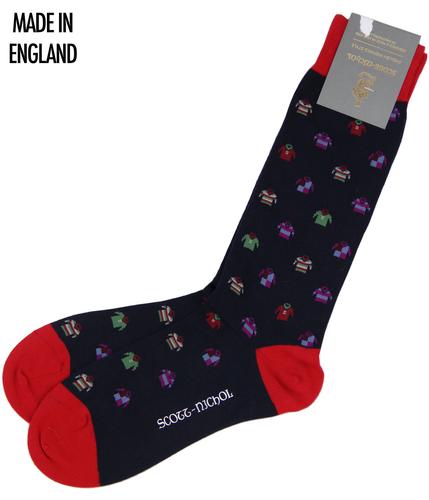 Hurry, Low Stock!
+ Sedgley SCOTT-NICHOL Retro Rugby Shirts Socks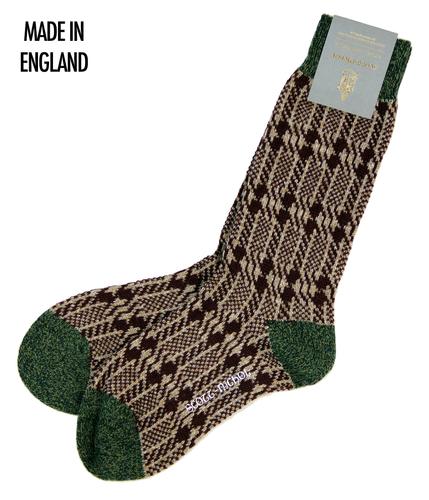 + Kedleston SCOTT-NICHOL Dogtooth Stripe Socks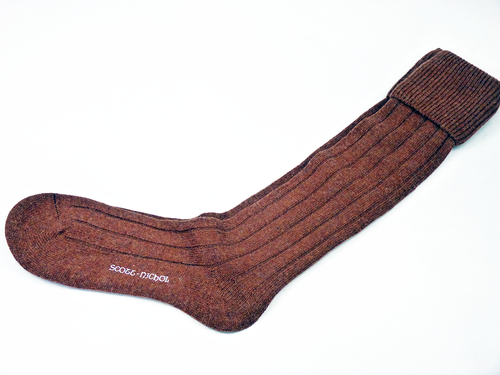 + Bradgate SCOTT-NICHOL Retro Shooting Socks S