Mens
All Items
New Items
Mens Outerwear
Mens Tops
Mens Bottoms
Suited and Booted
Mens Footwear
Tracksuits
Sale Items
Womens
All Items
New Items
Dresses
Outerwear
Tops
Bottoms
Footwear
Swimwear
Sale Items
Accessories
All Items
Bags
Handbags & Purses
Mens Belts
Womens Belts
Bow Ties
Patches & Pins
Braces
Cravats
Cufflinks
Hats
Mens Gloves
Womens Gloves
Pocket Squares
Mens Scarves
Womens Scarves
Mens Socks
Retro Sunglasses
Ties
Umbrellas
Mens Underwear
Mens Wallets
Mens Watches
Womens Watches
Womens Socks & Tights
jewellery
Mens Nightwear
Sweatbands
Sale Items
Homeware & Gifts
All Items
iPhone Cases
Blankets & Throws
Clocks
Hip Flasks
Keyrings
Magnets
Mugs & Kitchenware
Vinyls & CDs
Plectrums
Record Boxes
Retro Telephones
Retro Toys
Books & Magazines
Vintage Decor
Record Players
Lamps
iPad & Laptop Covers
Retro Radios
Speakers
Men's Grooming
Sale Items
Gift Vouchers
Brands A-Z
Who's That Girl Clothing
WHO'S THAT GIRL?
Arriving this Autumn at Atom Retro is Retro Belgian brand, Who's That Girl, and it's sister brand, Wow To Go! WTG is all about feel good fashion - with fabulous Retro 60s & 70s themes and all the while being easy and comfy to wear. (None of that 'How on Earth am I meant to put this on?!' here!) The designer, Catherine Talpe says, 'If you want to look good, first of all you have to feel good. It's simple really: we only design what we want to wear ourselves and don't find anywhere else. If it's not flattering and comfortable, then it's just not going to be sold at WTG!'
The Autumn and Winter collection concentrates these principles in three main themes - Sunset Boulevard and Verona: Fabulous fashion meets a dash of old school kitsh, Americana and The Gold Rush: That all American western look in compliment worthy clothing and Duty and Lindy: A nod to some vintage dance floors and dance crazes - with flapper styles all the way through to Lindy Hop swing dresses! Look out for Who's That Girl and Wow To Go arriving at Atom Retro now.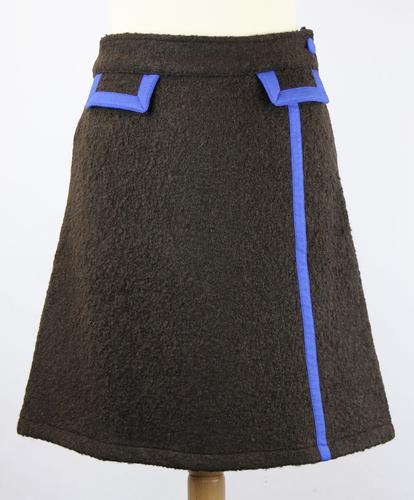 Bastille Above WOW TO GO Retro Mod Airline Skirt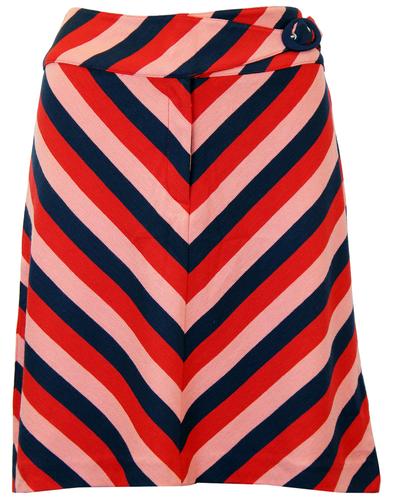 Boogie WHO'S THAT GIRL Retro 70s Chevron Skirt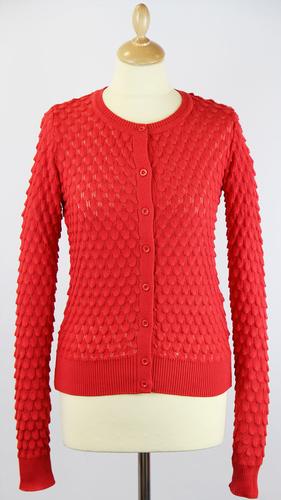 Hurry, Low Stock!
Snapper WHO'S THAT GIRL Mod Scallop Knit Cardigan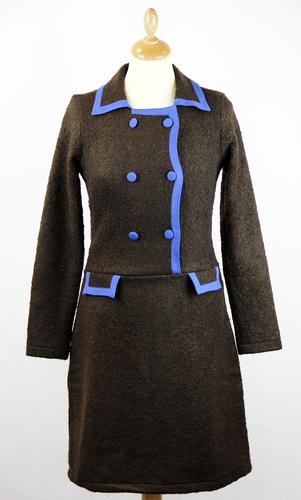 Seine WOW TO GO Retro 60s Mod Winter Airline Dress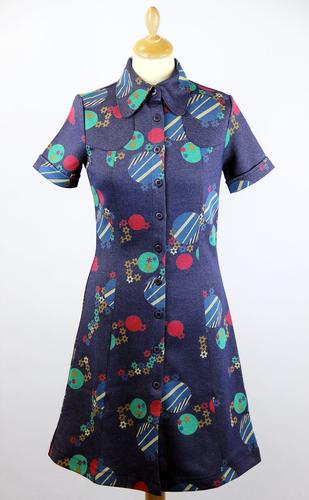 Hurry, Low Stock!
Arizona Print WHO'S THAT GIRL Retro Shirt Dress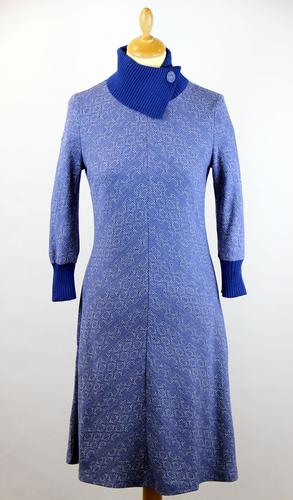 Moi WOW TO GO Retro 60s Mod Geometric Print Dress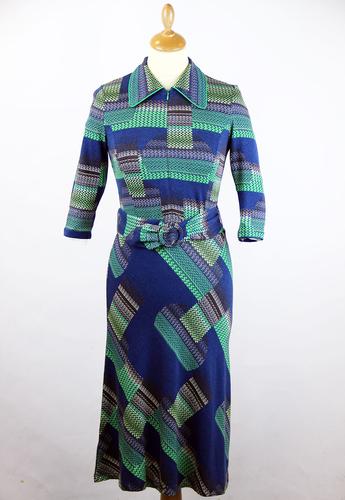 An WOW TO GO Retro 70s Belt Tie A-Line Dress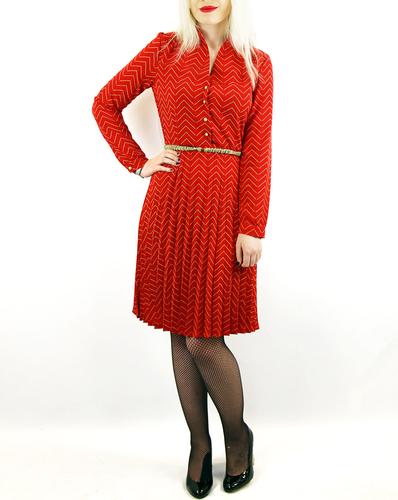 Hostess WOW TO GO Retro 60s Vintage Pleat Dress R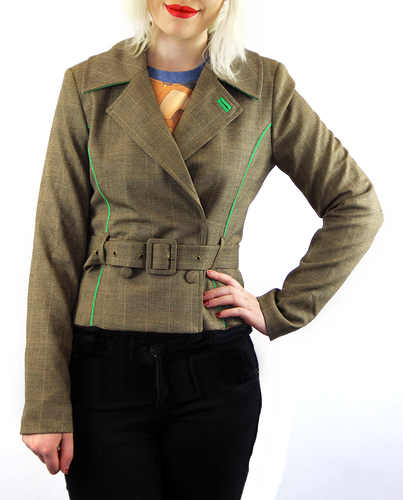 Isa WOW TO GO Retro 70s Mod Belt Fasten Blazer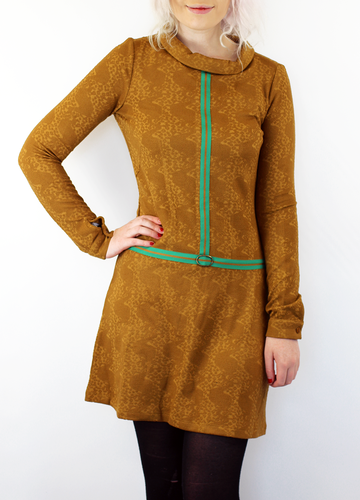 Hurry, Low Stock!
Digger WHO'S THAT GIRL Retro Mod 60s Dress Cognac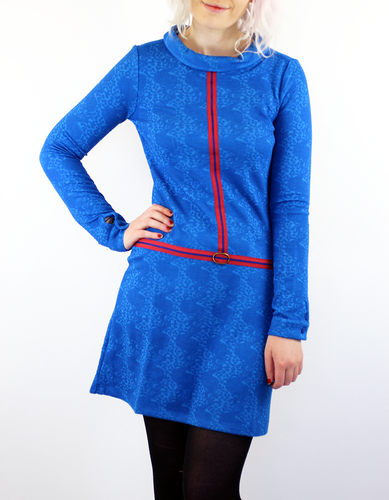 Hurry, Low Stock!
Digger WHO'S THAT GIRL Retro Mod 60s Dress Blue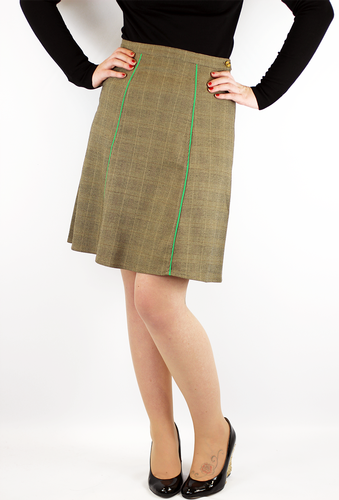 Billy WOW TO GO Retro 70s Mod A-Line Skirt